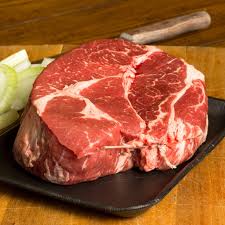 Chuck roast is the perfect meat for slow cooker pot roasts. Juicy and tender down to the  very last bite.  
Grass finished Chuck Roast is leaner than our Wagyu, has good bold flavor.  Its good for a slow cooked tender roast beef or savory beef stew. 
Priced per roast, roasts typically range from 2.0 lb. to 3.0 lb.