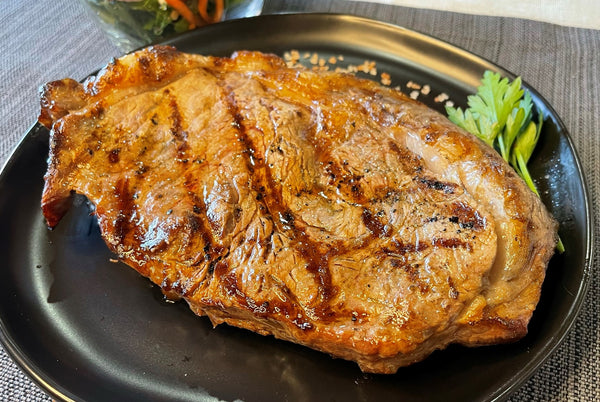 Ribeyes are often called the "steak lover's steak" since they're thick, highly marbled, and sport a large fat cap.
This Akaushi Wagyu Ribeye steak has all the characteristics that make our Wagyu beef popular.  It is full of traditional beef flavor with the buttery essence of Japanese Wagyu. 
Whether you prefer Wagyu, grass, or grain fed, ribeye purists will love this large, full sized traditional ribeye.  
Wagyu and grain steak are approximately 16 oz.
Grass steaks are cut about 1 1/4" and  will range between 12 - 14 oz.